Best Way to Travel Around London as a Family
Admin | August 18, 2022
The city has a wide choice of transport for your family to travel
You are traveling to London with your family and need a hassle-free way to do that. Who does not want their family to be comfortable when going places? There are various ways to do this task. But first, decide what the conditions and situation are. It will be very helpful in picking the right ride. Some people have their transport still for reasons they do not want to go to a place with it. Some do not own a vehicle and need a ride. In both cases, there are appropriate choices offered.
Being a big city the confusion is natural when picking a ride. At first, things are going to look confusing. Once you get used to the transport system it is going to look more convenient than going places in your car. These ways are even affordable and going to be convenient from every aspect. Even disabled people can travel with ease on these transports.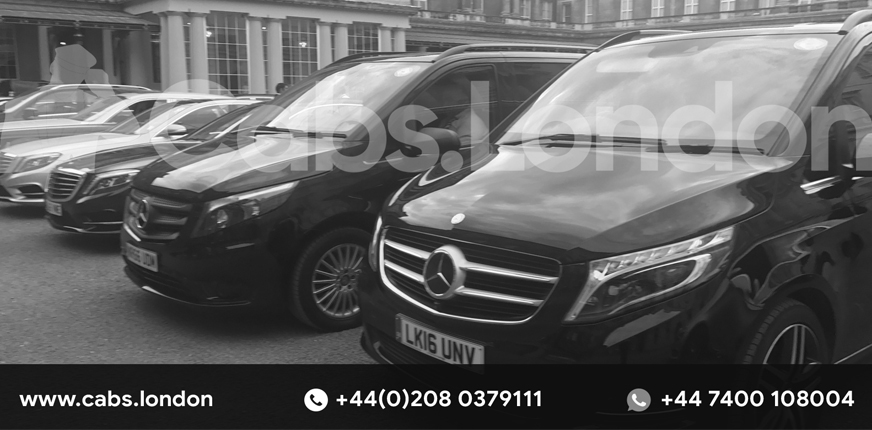 Certain factors allow you to choose the appropriate medium and that can be luggage, your and your family's physical health, and of course how much money you want to spend. The Oyster card which is meant for buses, trains, or ferries is a cheaper way to travel around London in these transports. You can top up the balance and use it whenever boarding these. You also get a 40 percent discount on rates.
There is the choice of hiring a cab in London
When going somewhere with family it is good to travel in comfort. Cabs in London allow you to do the same. You can travel in three types of cabs in London. Among these, one is the black cab which is famous among users. These cabs can be called on the street if the taxi sign on them is yellow and no booking is needed. One thing that has to be kept in mind is that these are expensive. You have to pay £9 for one mile and these taxis take only cash. Another type is the minicab and regular taxis. These must be pre-booked through a booking office or on the phone. Never haul these on the street as the one who stops to pick you up is a scam. As these can be only booked and not picked on the spot. Uber can also be booked from your phone exactly when needed. These are very convenient, the driver reaches the location, and you are on your way. These are fast and convenient. Becoming popular these days getting the most share of the market.
The Tube network is well scattered and comes with a reasonable fare
This is referred to as the train network underground London. Without any outer distractions, this medium is fast and also covers most of London and a bit more distance beyond it. This service is easier to use as well. But if you have heavy luggage and with small children then this transport cause problem. Oyster cards will go very well with the service. There is going to be on-time arrival and instant departure. Once on the go, there is not going to be any hassle. This tube service takes one to central London and covers many destinations inside the city. It can also take you to the outskirts. The only issue with this service is that there is a break from 1 am till 6 am. Also for South London, the service is not well scattered. There are routes it covers and the traveler has to change to a bus or other transport to get to the desired place.
There are now also over-ground services that are going to function where the underground service is not present. You can now cover areas pretty well.
Switch to a bus when the tube service halts
The red buses are famous in London. When you travel at the time the tube is at a halt then these buses are going to offer a good alternative. These run 24 hours but do not charge cash. Instead, you should have an Oyster card or a contactless credit card. £1.50 is the fixed price for the ride. You can go any route with this price only. The 11bus heading eastwards will pass many famous places in London. You can take your family on this route for pleasure. Decide what to see later on or see right away.
A bicycle can be hired for your adventure rides
Bicycles are an excellent source of maintaining your health in the first place. Furthermore, one can enjoy the beautiful weather outside by riding a bicycle. You can hire more than one for each member of your family individually. Apart from being healthy, this medium is going to be cheap also. You can avail the option if you and your family want to enjoy the weekend. But this ride is mostly rented by tourists to get the most out of the spots.
Seeing London is a fun thing to do. Although, it is a crowded city and can be difficult to get around. But the transport system is going to keep traveling easier. There are many places one can take the family. The above-mentioned transports are all comfortable to ride on. The smart card system is going to be very reasonable and for some necessary to ride a transport. Once you are going to get used to the system it is going to be easier to get along. For everyday traveling for a family, these are very useful. Especially the train system is very handy. At regular intervals, the trains and buses pick up passengers and drop them at their destination. If, for example, you miss a stop then there are other options to avail. Although those can be expensive still they are present. Taxi, Uber, or Minicabs are best when you want to travel alone with family. In any way, there is going to be an appropriate vehicle waiting for you according to the requirement. Your internet connection is the best way to get the most information about these transports and the timings.